What We Do
What
We Do
At EQ Digital, we understand that technology is crucial to your business. The right tech can unlock new opportunities and markets while bad tech can hinder operations, create bad customer experiences and frustrate team members.

Our mission is to enable businesses to maximize the value of technology. We create harmony by removing friction while aligning business and technical goals.

Whether integrating new teams from acquistions, supporting teams after reorganizations or optimizing existing teams, we know what makes technology teams work for the business!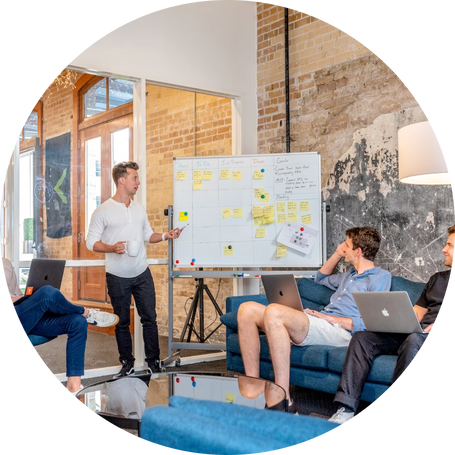 The P4 Method

People
People are the heart of your technology success. The P4 Method focuses on the principles of Trust, Culture and Clarity that unlocks the full potential of the team.

Process
Most tech teams have processes. They are simply the wrong ones or implemented haphazardly. We identify and fix processes that cost your team time, energy and waste.

Product
Every technology team should have a map that connects tech solutions with business outcomes.
We help you get there. Quickly.

Partner
Organizations are paying too much for hardware and software with too little value.
We help you maximize your tech ROI, reduce spend and accelerate value from every dollar.